For 24-hour counsel, call the National Veteran Crisis Hotline at 1-800-273-8255. You are NOT alone!
Veterans in Florida, call the Florida Veterans Support Line at 1-844-MyFLVet (693-5838) or 2-1-1.
News
Governor Signs Proclamation Commemorating Gold Star Family Day in Florida
September 24, 2019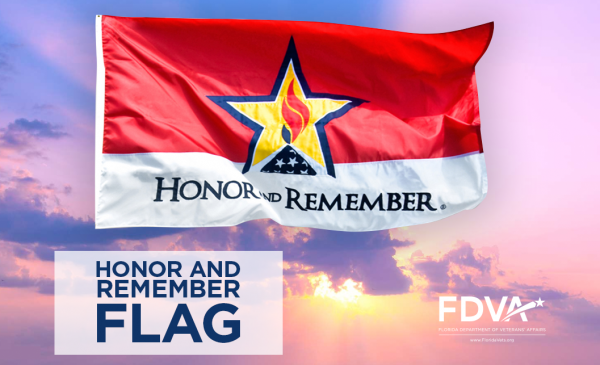 TALLAHASSEE – Gov. Ron DeSantis has signed a proclamation commemorating Sept. 29, 2019 as Gold Star Family Day in Florida. Florida owes a lasting debt of gratitude to those who gave their lives in service to secure the blessings of liberty.
A new Honor and Remember Flag is flown on Gold Star Family Day in Florida to embody the respect and gratitude we have for our fallen heroes and Gold Star Families.